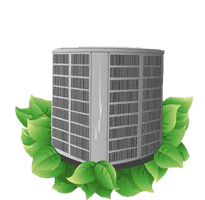 Cooling & Heating SYSTEMS
Thank you for considering Air Conditioning Burbank for your home comfort needs. We take pride in doing great job and delivering real quality for your dollars. Our excellent trained staff holds certificates in a wide range field of service. We approach each work as a problem to be solved. We realize that every house and office space is unique, and we have experience installing and maintaining a wide range of heating and cooling products.
Services List
"When it comes to service we are this company if foremost in the industry."
Our Testimonials
Hours:
Mon-Sat 8:00am - 19:00pm
Sun 8:00pm - 14:00pm
(818) 962-7544
4.8
stars - based on
111
reviews
Free Estimate
Commercial Air Conditioning Services Burbank
We specializes in commercial properties. We are currently installing, maintaining, and repairing HVAC units in skyscraper office buildings in uptown, midtown, and downtown CA, as well as apartment buildings, restaurants, and storefronts.
We are licensed, insured, and bonded and bring over 17 years of HVAC experience to every site. For the past 17 years we have earned the reputation as one of California's most professional and respected HVAC companies. We are constantly attracting and recruiting the most talented and trusted mechanics to bring our customers the best service possible.
Speak to us today about your Direct Digital Control needs, and ask how we can advise on system choices that can help your system performance, reliability, and cost-efficiency.
All of Air Conditioning Burbank solutions can help with:
HVAC and refrigeration system control.
Energy efficiency savings from more accurate control and logic programming.
Custom system installations including multi-rack control, and multiple temperature and humidity sensor system control.
Upgrade to a new DDC system with improved reliability and precision control.
Specialist solutions for supermarkets and hotels.
Expert and experienced commercial, institutional, and industrial HVACR engineers.
Committed to providing professional HVACR service; a complete solution to your HVACR needs in Burbank.